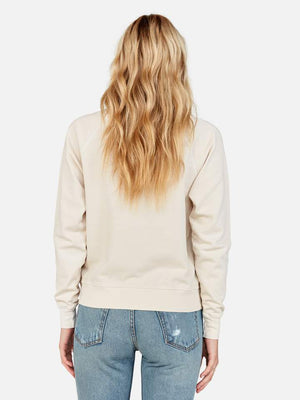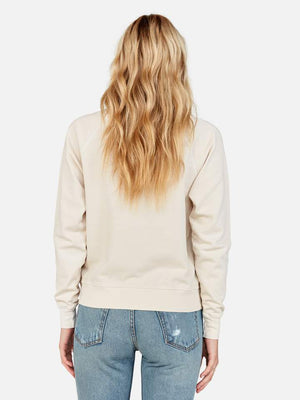 Vintage Pullover Graphic
MATE the Label's vintage pullover in bone with graphic "Give a Damn." Look great, and still "Give a Damn" about the planet.  
*Made with non-toxic, low impact dyes and ethically made in Los Angeles*. This product was cut, sewn, and manufactured all within a 10-mile radius, so you can know you've done your part in doing good and making a smart sustainable Earth-Friendly choice. 
The material used to make this Vintage Pullover is made with 100% GOTS Certified Organic Cotton with no pesticides, no micro plastics, no carcinogens, and no endocrine disruptor.
Measurements of the vintage pullover:
- XS : Chest 36 in; Length 22.75 in
- S : Chest 38 in; Length 23.25 in
- M : Chest 40 in; Length 23.75 in
- L : Chest 42 in; Length 24.25 in 
- XL : Chest 44 in; Length 24.75 in
Product Care: 
Wash Cold, tumble dry low, do not bleach.