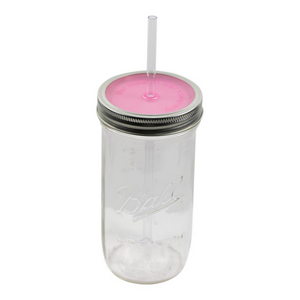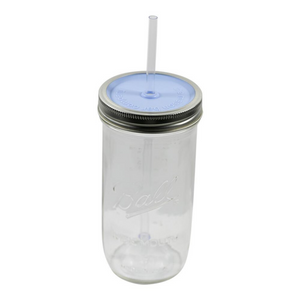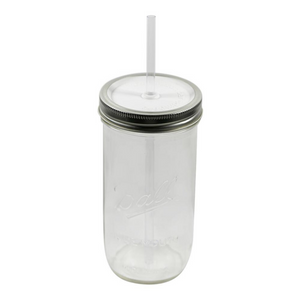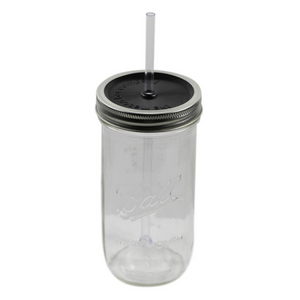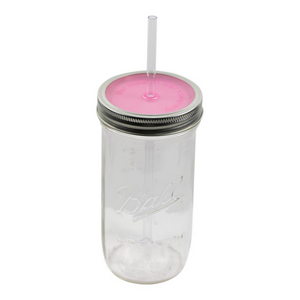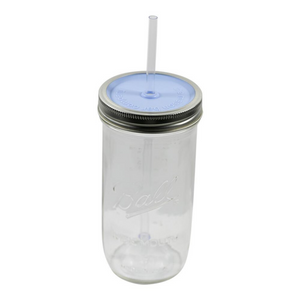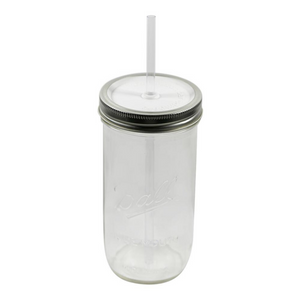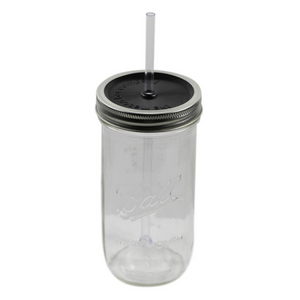 The 24
The Mason Bar Company's 24 Tumbler Set.

Say good bye to single use plastic bottles and swap for an eco-friendly replacement!
The 24 ounce Mason Jar fits nicely into cup holders so you can sip carefree while traveling! 
Includes
(1) 24 oz. Ball Mason Jar
(1) Wide Mouth MBC tumbler lid in your choice of color
(1) 9" Reusable Glass Straw in your choice of color
(1) Wide Mouth Silver Ball Mason Jar Band 
Measures 7 inches by 3 inches. Wide mouth jar. 

Note: We do not guarantee the quality of the glass Ball Mason Jar. Please contact Ball for any issues or concerns you may have.