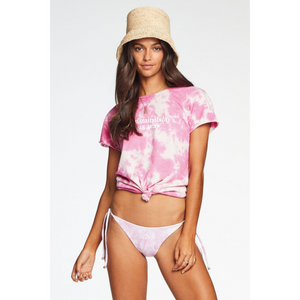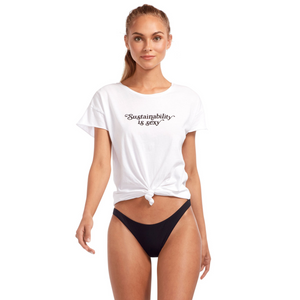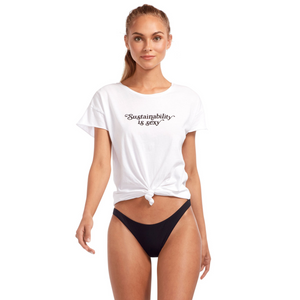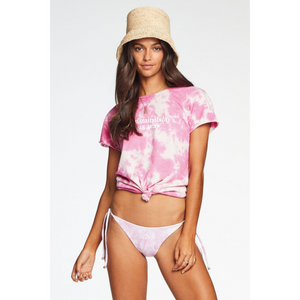 Sustainability is Sexy Tee
A tribute to Vitamin A's mantra "Sustainability is Sexy."  This tee is made from Organic Cotton.  Wear anywhere, with anything, anytime.  This tee features a boxy shape with scoop neck, and relaxed, loose fit sleeves.  
100% Organic Cotton.
Made sustainably in California.  
For care:
To reduce energy use, we always recommend to wash cold and lay flat to dry.