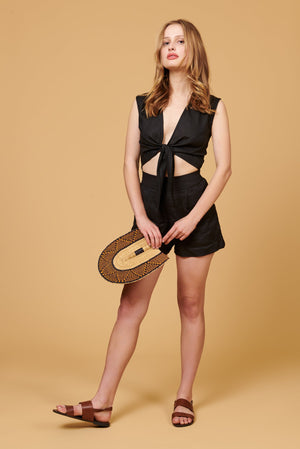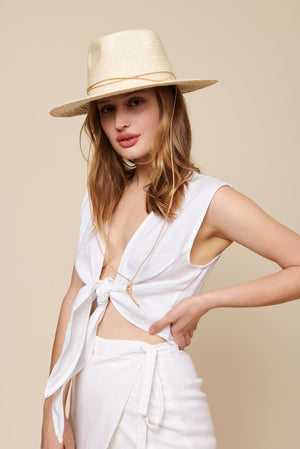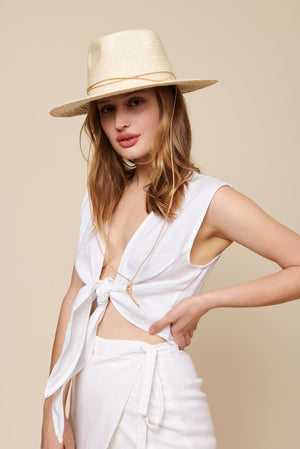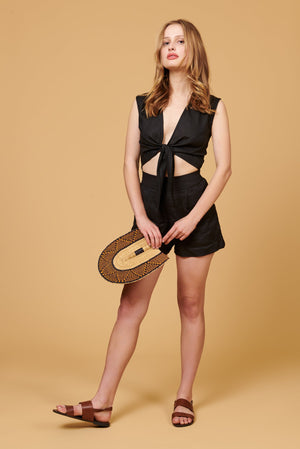 Valentina Top
Valentina Top Size Chart
Whimsy and Row's Valentina Top in Black, White, and Brown.  
Whimsy and Row's classic Valentina wrap top is made from the best linen around. Pairs perfectly with the Valentina Pant for an easy outfit, and can be worn tied in front or back. 
~100% Linen
~Made ethically and sustainably in Los Angeles, California. 
Linen is the super hero of Fabrics.  Whimsy and Row's linen is made from a natural flax plant grown in Belgium and dyed in LA using recycled water and certified low impact dyes. Linen emits 1/4 the amount of carbon (per pound of fiber) than cotton.
Linen is also biodegradable so it will not pollute our beautiful world.
For care, if not eco-friendly dry cleaning hand wash cold and line dry.
Whimsy and Row uses zero water when manufacturing their clothing.